Missouri is known as the Gateway to the West. It was a nickname earned during the time of the Pony Express as the eastern starting point of the famous Oregon Trail. The Gateway Arch in St. Louis serves as a testament to the westward expansion of the United States.
Missouri is also the home of the infamous Jesse James. Although an outlaw, his legacy has earned him a place in the history books, with many works depicting his life of crime. For about 15 years, he and his brother robbed trains and banks throughout the United States. It is in Missouri where he was born and laid to rest.
As you can see, the state has a very rich and vibrant history, which long-time residents are quite proud of. And that's also one reason why it's such a great place to live in – or even just visit. Sure, it may not be as famous as the coastal states, but don't think for a moment that there's nothing to do in Missouri because you'll quickly find that you're sorely mistaken.
Get Stuffed on Kansas City Barbecue
You can't talk about Missouri and not mention the world-famous Kansas City barbecue. Sure many cities like vying for barbecue capital, but Kansas City is arguably the best. And be careful about saying otherwise when you're in town because they sure love their barbecue sauce. St. Louis accounts for the highest consumers of barbecue sauce in the country; you can bet that you'll get a taste of it no matter where you go in the state.
Discover America's Best-Loved Brewery
St. Louis is also the headquarters of Anheuser-Busch Companies, LLC. If that name doesn't sound familiar, how about Budweiser, Stella Artois, Estrella Jalisco, and Hoegaarden. Anheuser-Busch is the brewery responsible for all of those brands and more. That's why it's earned the title of America's Best-Loved Brewery and Beers.
If you're a fan of beers and lager, then you'll be excited to know that you can tour the brewery for free. Anheuser-Busch hosts free tours that will take you through the brewing process. Visitors will get to sample its products and even visit the Beer Museum.
Experience the Lake of The Ozarks
The Ozarks is a plateau that extends through Missouri, Arkansas, and Oklahoma. One of the premiere destinations in the region is the Lake of The Ozarks, located in the heart of Missouri. It boasts over 1,100 miles of shoreline with countless opportunities for dining, lodging, and recreation.
Cities all over the lake offer a wide variety of activities, from boat excursions to horseback riding, golfing to ziplines, and even airplane and helicopter tours. You'll find hundreds of places that offer lodging for couples, families, and even large groups of friends. And with tons of entertainment right out the door, it's the perfect example that you don't need to be at the far coasts to have a good time.
Award-Winning State Fair
It may seem strange, but there does exist an International Association of Fairs and Expositions or IAFE. And the Missouri State Fair has won numerous awards in the annual conference, including multiple first-place awards. The state fair has been operating since 1901 in Sedalia, Missouri. In the past, the state fair would last about 11 days; however, the fairgrounds are now used all year-round to generate revenue no matter what season.
In 1991, the Missouri State Fairgrounds Historic District was listed on the National Register of Historic Places. It was developed throughout the early 1900s and features much of the fair history through art deco, mission, and romanesque architecture.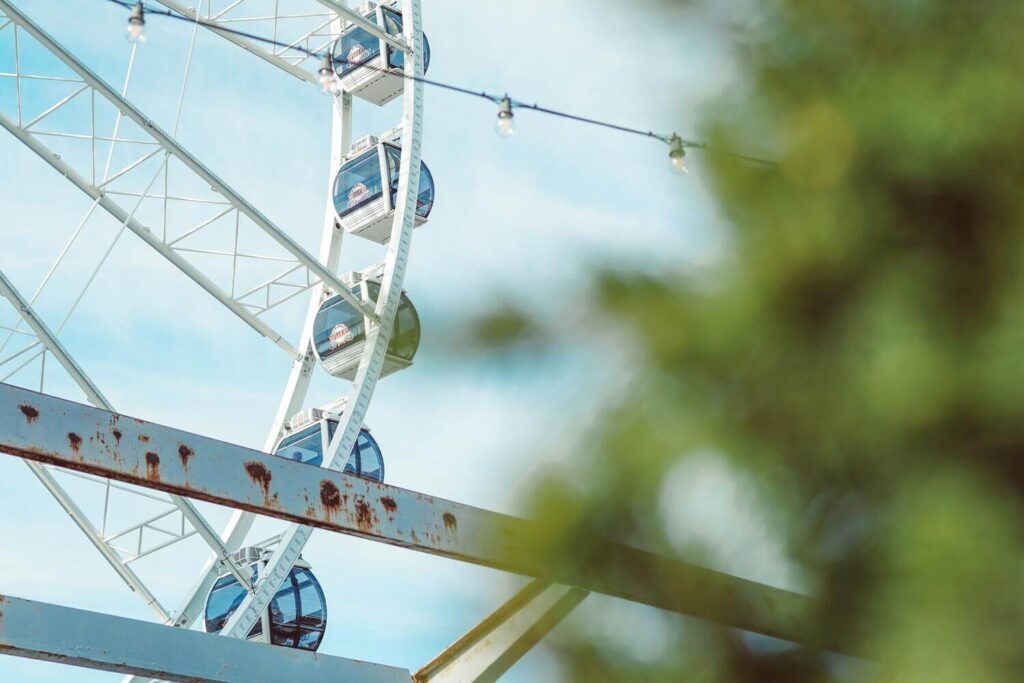 Everything Else
In terms of land area, Missouri is somewhere in the middle. But in terms of experience, the Show-Me State has its very own unique flavor. St. Louis alone has more major visitor attractions outside of the nation's capital. Kansas City has more miles of boulevards than Paris and is second only to Rome in the number of fountains.
You have the 48 state parks, so clearly, there are many things to see, do, and experience in Missouri. No matter how many years you've lived in the state, there's always something going on. No wonder residents can't get enough of Missouri.